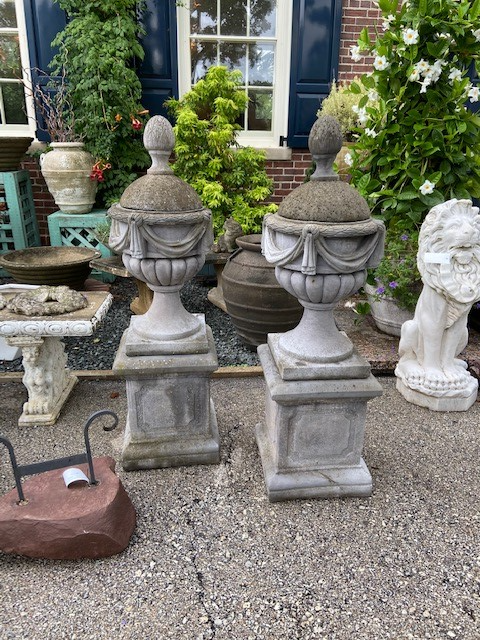 English Cast Stone Urns with Base and Winter Cover
Urn, 22" tall, 16" diameter, Cover 13" tall, 12" diameter, Base 19" tall, 16" x 16".  Total Height of all three pieces 54" tall.
Perfect for marking entrances and walkways.  Without the winter covers these containers are beautiful when planted.
Due to the weight of this item we recommend delivery service.  Delivery services result in an additional fee.
Disclaimer - some items may show light scratches, fading, cracks, worn corners, wear from previous use, including minor instability.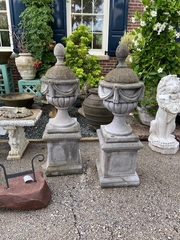 English Cast Stone Urns with Base and Winter Cover